Pics of what our customers and friends can do with our short kits. Feel free to send the pictures of your models
Photos des réalisations des acheteurs des short kits. Envoyez-nous vos photos!

Le Super sinbad motorisé de Massimilio. Le travail paye
Massimilio made the super sinbad a powered glider. Great!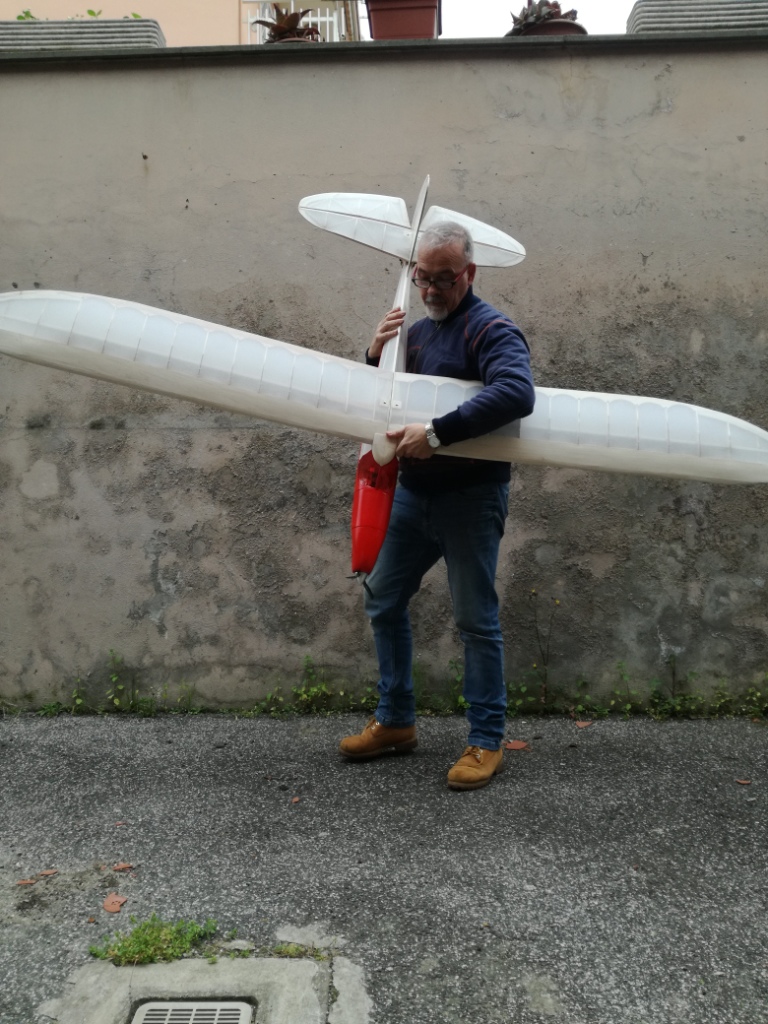 Le Super Sinbad de Javier. Vole à la perfection.

The nice Super Sinbad buil by Javier. Flies like a dream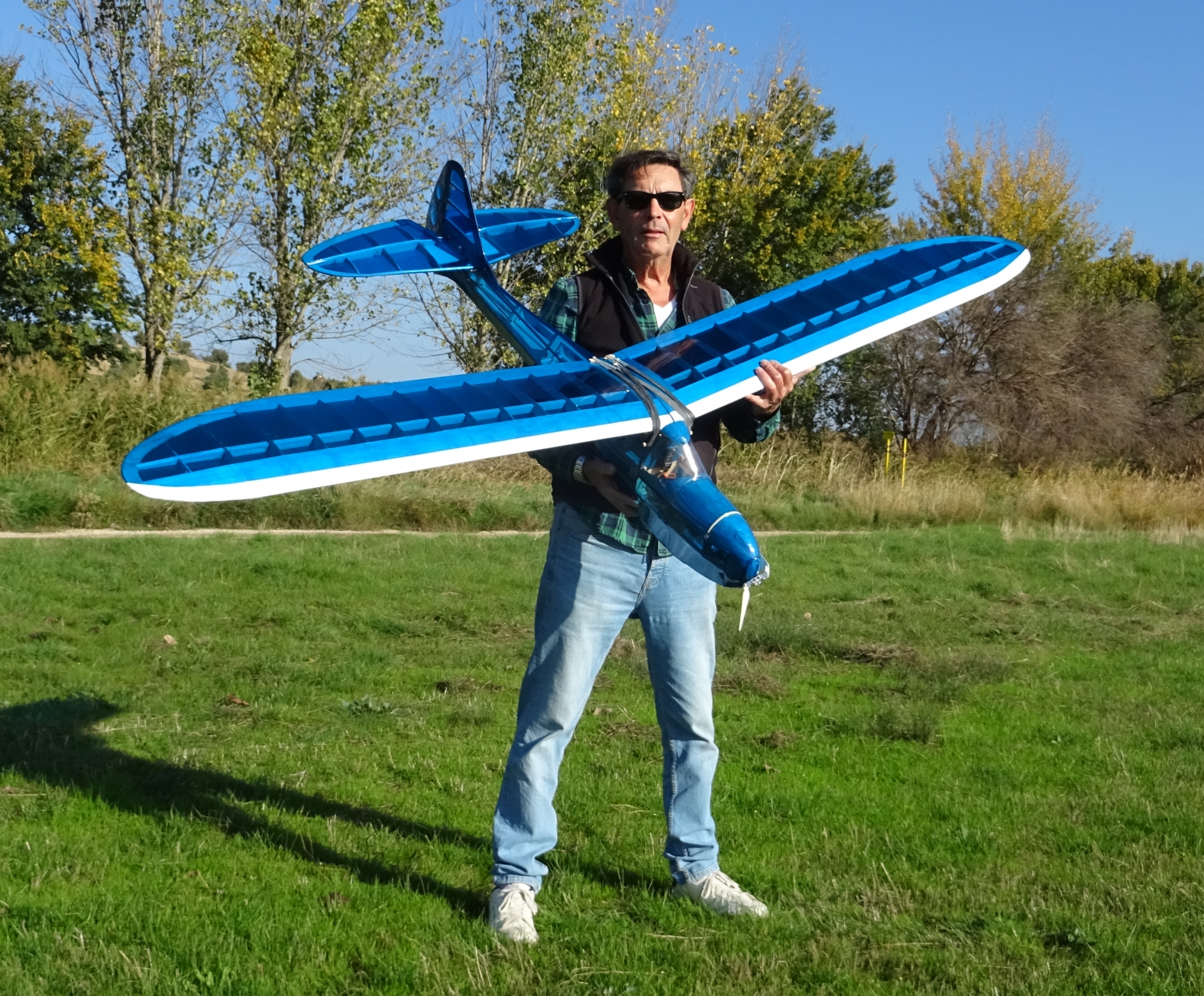 Le Gismoe de Jan. Pourquoi recouvrir une si jolie structure?
Jan built this Gismoe. Is covering this delicate structure a shame?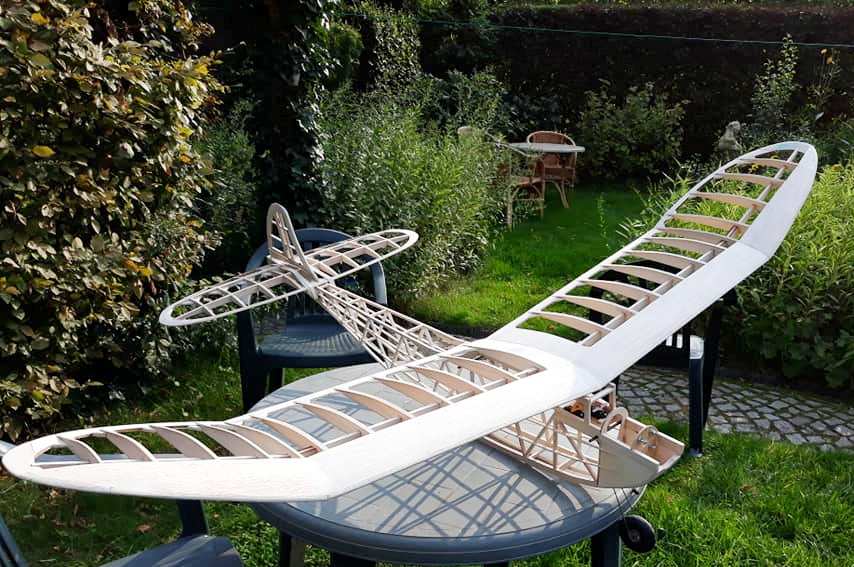 Le Sinbad construit par Luciano Strazzeri, particulièrement réussi avec sont entoilage transparent
The Sinbad built by Luciano Strazzeri, with his transparent covering, a piece of art!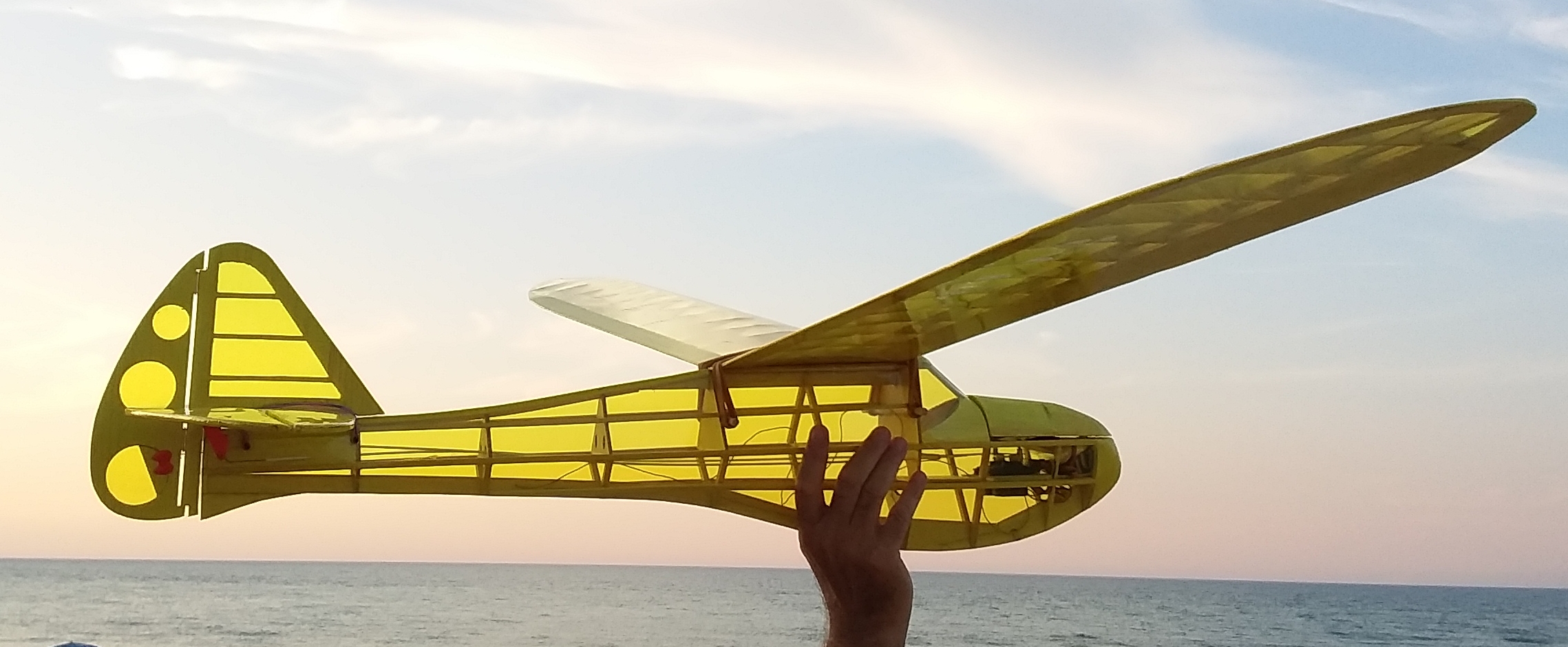 Miran built a Spandau to put on his Siemens Shuckert. Well done, Miran!
Miran a installé une mitrailleuse Spandau sur son Siemens Shuckert. Splendide!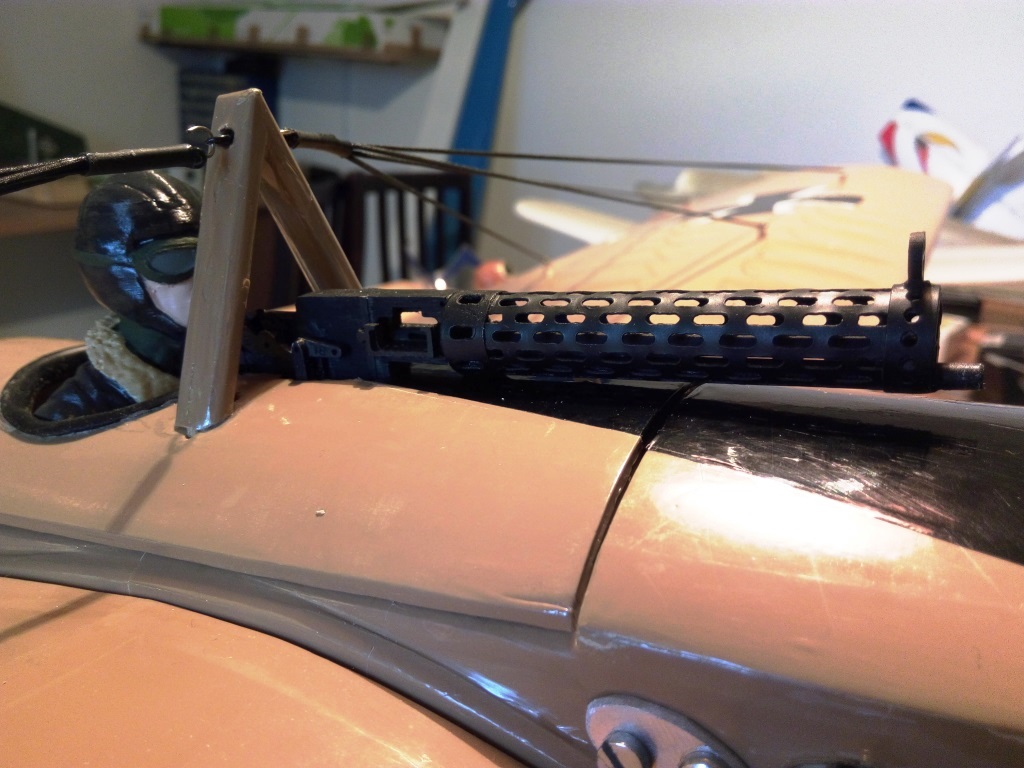 My good friend Bruno built a caramba Play Boy 173 cm. Silk and dope covering. Wonderful job and lovely plane!
Mon ami Bruno a construit ce Play Boy 173 cm et l'a recouvert de soie. Superbe travail!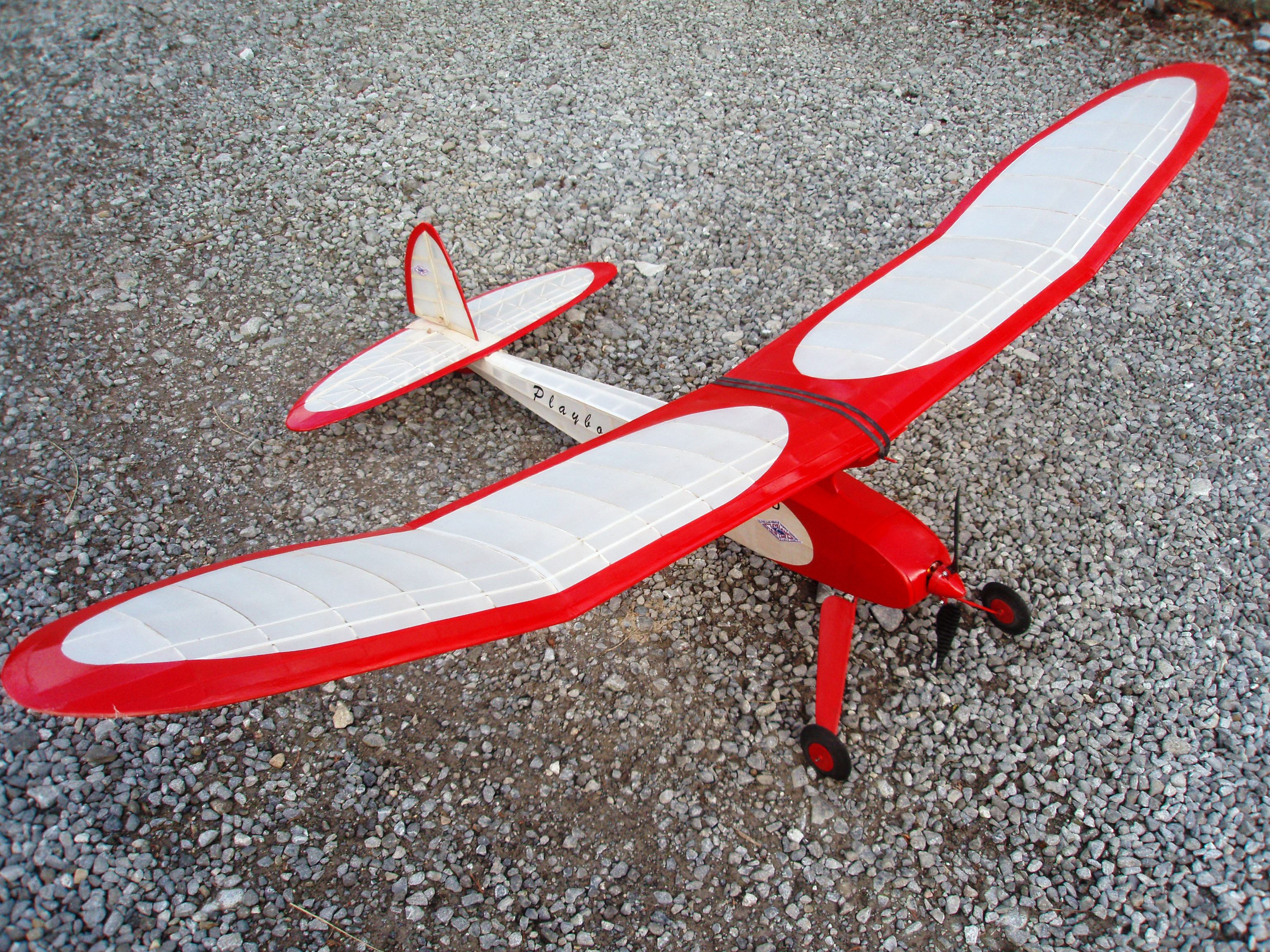 Alain took pictures during the building of his Playboy. They are here. Below, the final result. Wonderful colors
Alain a pris des photos de la construction de son Playboy. Elles sont ici. Et ci-dessous, le résultat final. Les couleurs sont bien en accord avec le modèle. De la haute couture...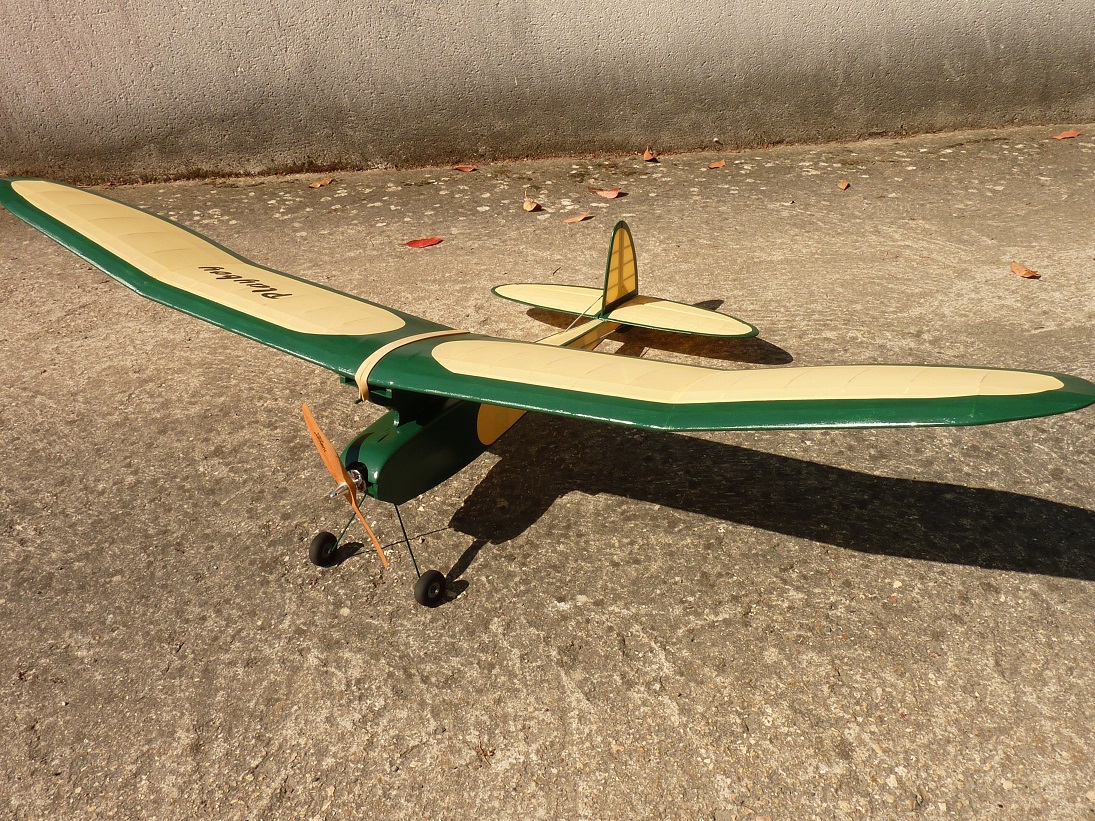 Miroslav is a super builder and a super pilot. He did a wonderful job when building and flying the airplane!
Miroslav est un aussi bon pilote que constructeur. Son Alert  superbement réalisé vole parfaitement.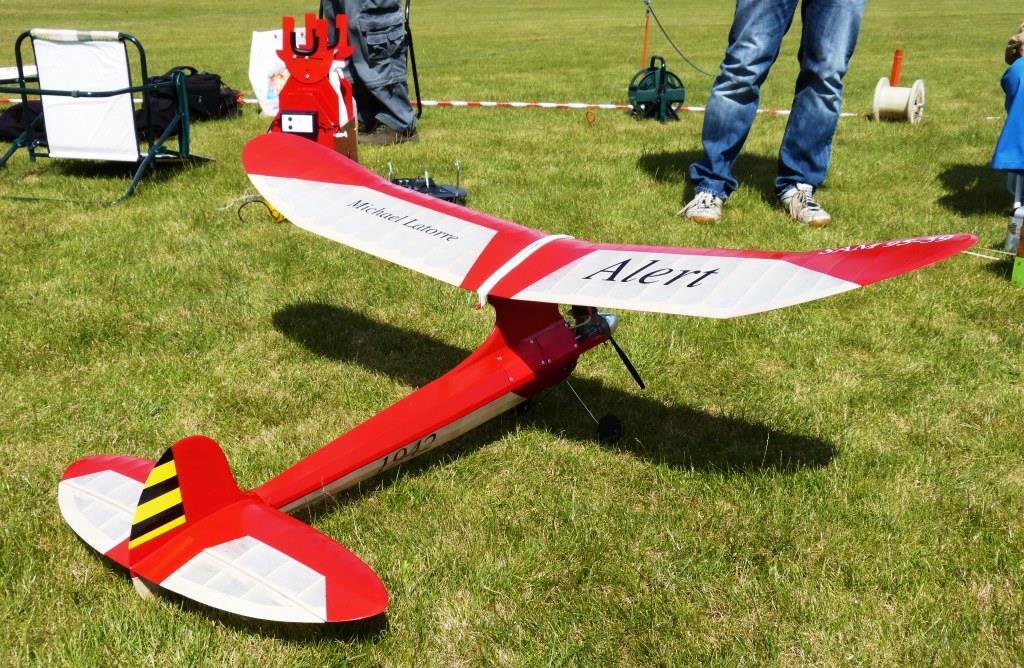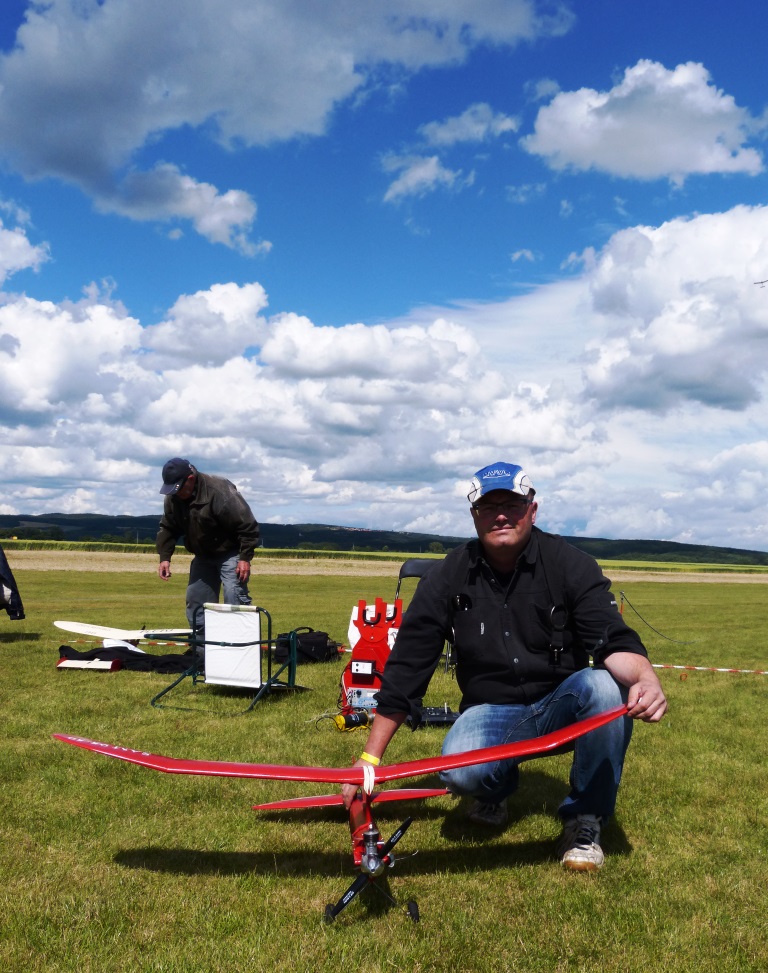 Olli-Matti made a video of his Super Sinbad flying on the finish lakes. Here.
And some pictures of his electrified Sinbad. Wonderful work.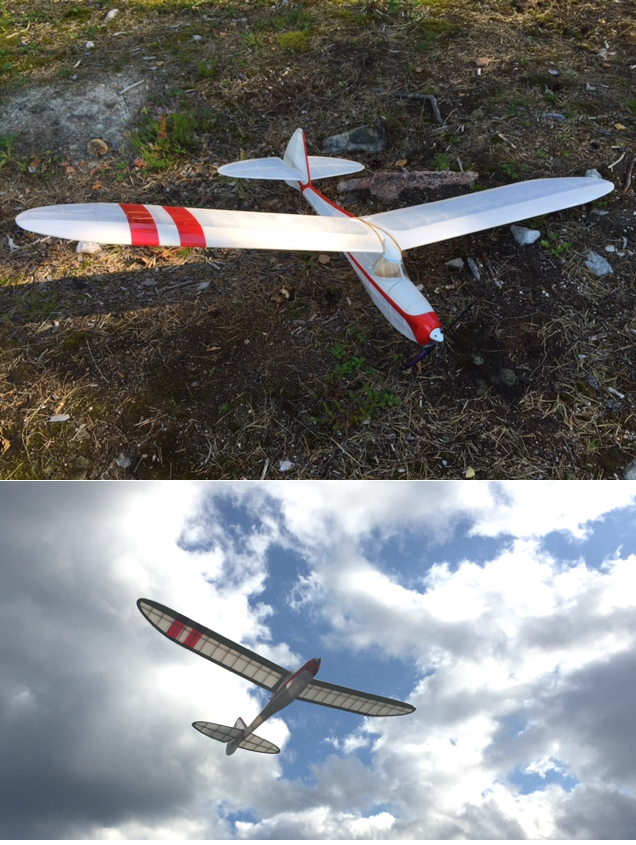 Daniel a construit un Class C en un temps record
Daniel built a Class C lightning fast.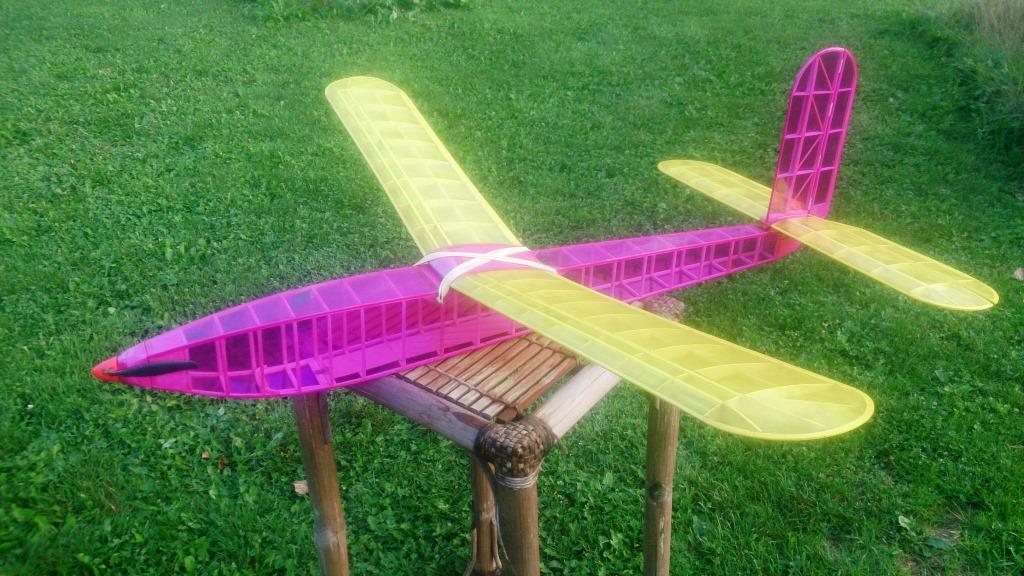 Jorgen Powerhouse nicely built Powerhouse
Le Powerhouse de Jorgen, fin constructeur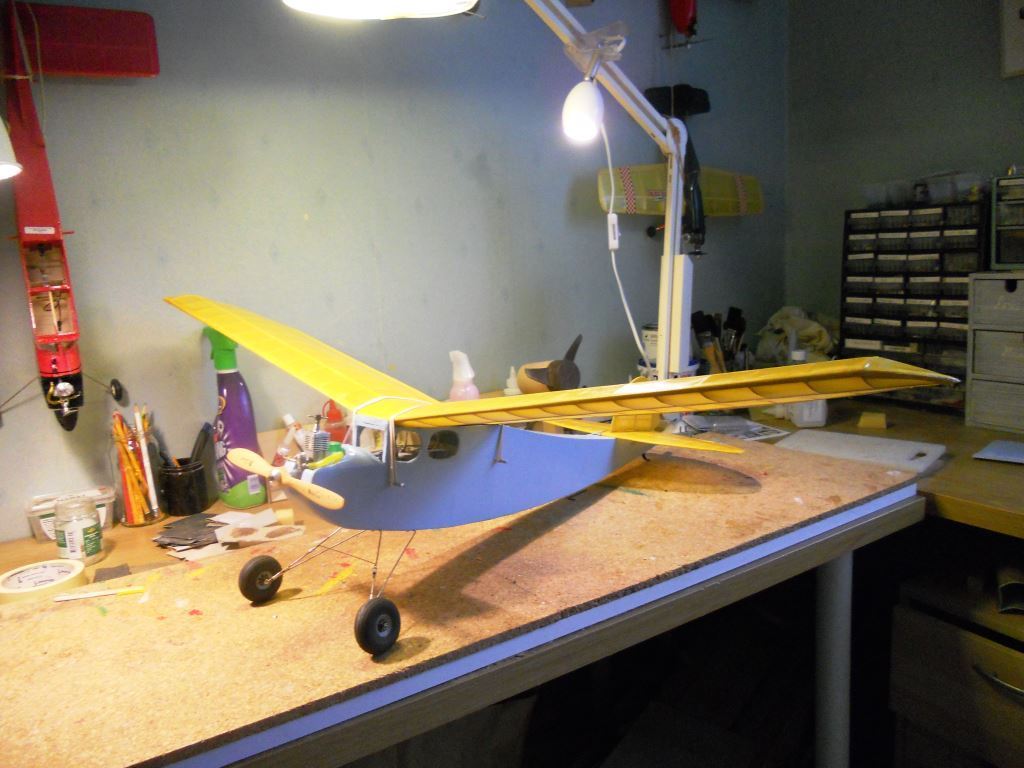 Le Kerswap de Louis-Marc, lui aussi un constructeur hors pair.
Louis-Marc is a fine builder. See below why.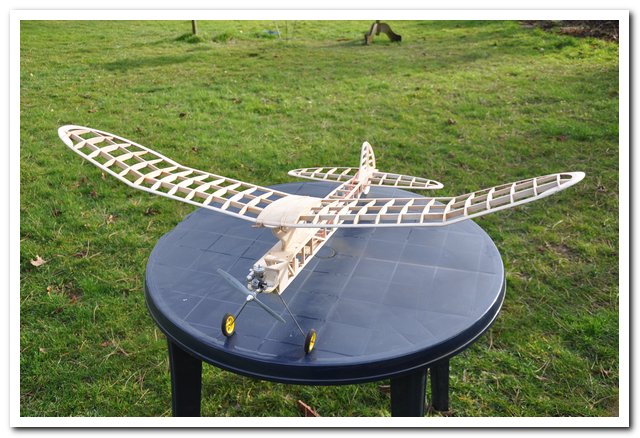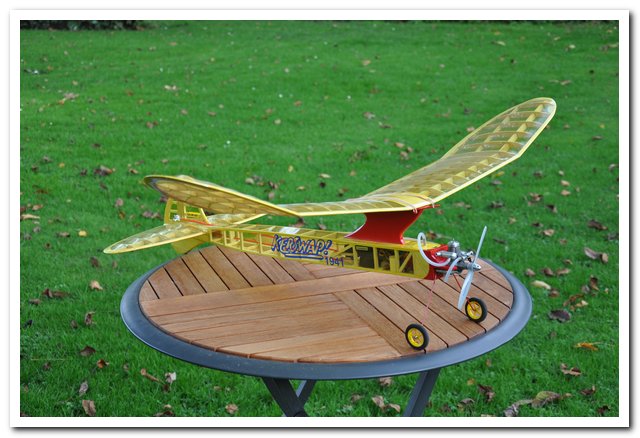 La déco de Phil est particulièrement réussie. Magnifique
Art of painting. Simple and beautiful. I like.