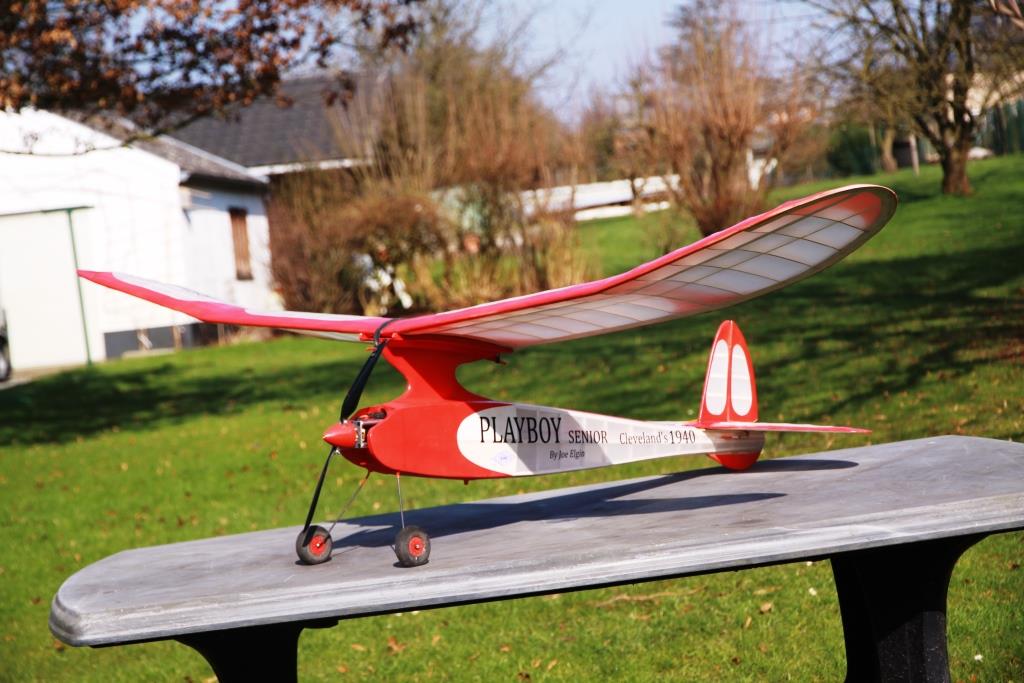 PLAYBOY 203cm   short kit+plan           75€+S&H
The original Playboy! One of the best flyers in old time models!. Although this one is strictly identical in size than the original and is SAM legal, construction has been vastly improved with interlocking parts, tabs on the ribs, and so on. Even a manual is available. 

Short kit contains 130 laser cut parts, including a hatch to access at the lipos.

To order, send an e-mail to This email address is being protected from spambots. You need JavaScript enabled to view it.
Download the manual here.


Specifications

Wingspan: 203cm
Wing area: 52.5 dm2
Motorisation:
Electric: brushless 150 to 400 watts

Engine: .25 to .30 ci

S&H